APIS Chem S.r.l.
APIS Chem S.r.l. (APIS) is a consulting company founded in 2002 and based in Milan (Italy) which operates in the technical and commercial fields of pharmaceutical bulk active ingredients and their intermediates. The consulting services are specialized in Custom Synthesis, providing support from the preclinical phase to Phase 4, chiefly via the critical analysis of synthetic aspects, scaling-up criticalities, intellectual property issues and other technical matters.
APIS offers consulting services for the Custom Synthesis sector that includes identifying market penetration strategies, conducting business negotiations, budgeting and planning activities, as well as evaluating the economic aspects of processes, without forsaking quality and regulatory aspects.
Mission
APIS has provided various companies its consulting expertise in reviewing a large number of projects relating to diverse therapeutic areas. In addition, we have assisted a vast number of pharmaceutical companies in the evaluation of technical documents related to API production. We have conducted both short-term and decade-long consulting activities for European pharma companies.
Thanks to the extensive teaching experience of its CEO, since its foundation APIS has provided training programs, with lectures showcasing real-life examples of industrial applications.
Recently APIS has broadened the scope of its training activity, offering courses on process development to young MA and PhD graduates working in several different chemical companies dealing with the production of APIs and their intermediates.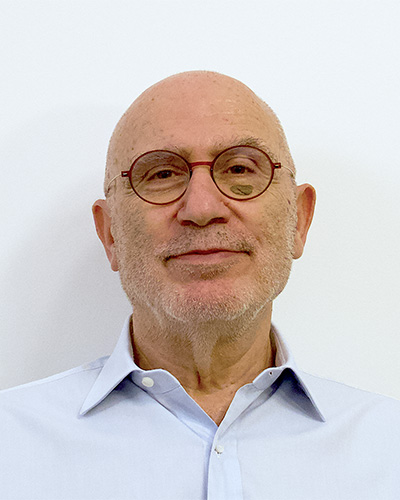 APIS Chem's professional approach is the result of Claudio Giordano's academic and work experience.
Indeed, he has had the privilege of working for and learning about a number of chemical companies from within. He worked in large chemical multinationals where training was continuous and research and industrial aspects were always closely interconnected.
Claudio Giordano, founder and CEO, of APIS Chem S.r.l. started his professional career in Montedison at the Organic Chemistry Department of Guido Donegani Research Institute, Novara (Italy), where in the course of eleven years he gained in-depth experience in Synthetic Organic Chemistry.
In 1973-1974, he was appointed as Associate Researcher at the Organic Chemistry Department of the University of Chicago. In this position, he cooperated with Professor P. E. Eaton on cage molecules.
In 1976 he was Visiting Scientist at Gröningen University (Holland) in Professor H. Hogeveen's department, conducting research on organic syntheses in super acidic media.
Subsequently, he cooperated for a number of years with Professor F. Minisci of the Politecnico of Milano working on Radical Chemistry, thus developing his knowledge of Physical Organic Chemistry.
In this period he joined Zambon Group S.p.A. for sixteen years, where he contributed to the creation of the Gaetano Zambon Research Institute, which he headed before taking on the role of Head of the Fine Chemicals Division.
He is author of over 80 scientific publications in international journals and co-inventor of more than 100 patents.
In 1990, he was presented with the National Award for New Inventive Processes by the Italian Chemical Industry Association.
From 2010 to 2013, he was the professor of the Chemical Process Development course at the University of Milan (Italy) for three consecutive academic years. Additionally, he was lecturer at the Politecnico of Milan (Italy) for several years.
In 2017 he created APIS Chem's training program "Understanding Chemistry to Make Chemicals".
Understanding Chemistry
to Make Chemicals
In Custom Synthesis we provide support from the preclinical phase to Phase 4